SECURITY FEATURES
High data encryption for sensitive data with a private encryption key.
HIGH RESOLUTION
Print with 300, 600 or 1200 DPI resolution according to your ID card printer.
CARD TEMPLATES
Many card templates available, user-friendly interface and unlimited projects.
ONLINE ACCESS
Crazy fast printing due to 20 years' experience in the ID card industry.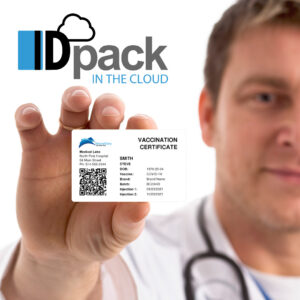 Print all necessary information and a secure QR code for COVID Test Certificates or COVID Vaccination Certificates on a durable card with IDpack in the Cloud. These cards include a QR code that can be scanned anytime, anywhere in the world from a mobile phone to verify the card's validity in real-time.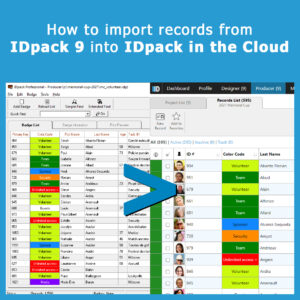 We have put together a complete guide with 34 screenshots and 20 pages containing the steps required to import your setup and records onto IDpack in the Cloud!