Print Preview
Print Preview is the final step before sending the card to your card printer. WYSIWYG is an acronym for "what you see is what you get," and the preview is exactly what will be printed. No need to test what it will look like, it's going to look exactly the same. A great way to save on cards and ribbons, if you see something wrong, you can always go back by clicking on the different tabs, make changes and see the print preview again. You can also have two browser tabs open, one with Designer and one with Producer. Make the changes in Designer, go back to the Producer tab and click Reload to refresh the Print Preview to see the changes live.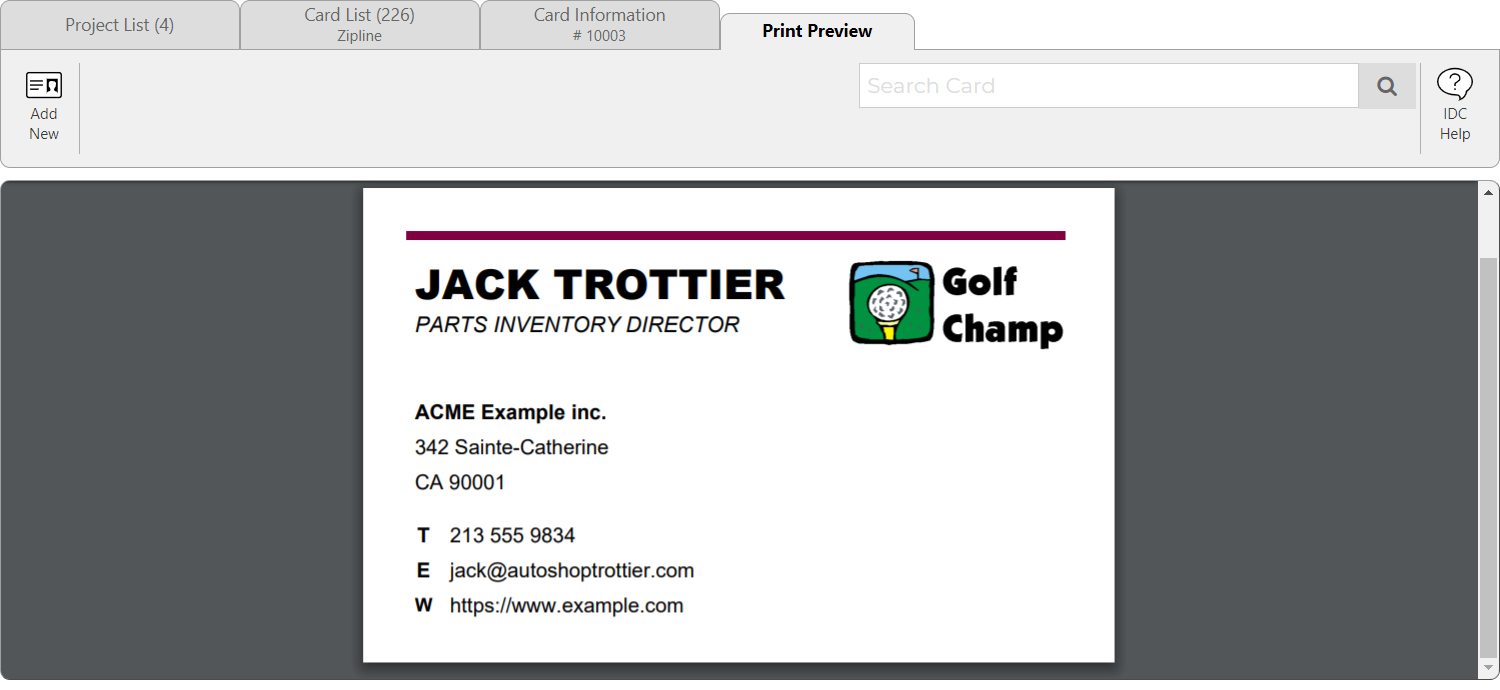 Tab
Print a Card
Once you are ready to print, hover your mouse over the card preview and a menu will showup.

Click on the printer icon circled in blue at top right and the print dialog will pop-up. The icon and dialog screen may be different depending on your OS and browser. Choose your card printer in the Destination, below you will see your usual options, then click Print.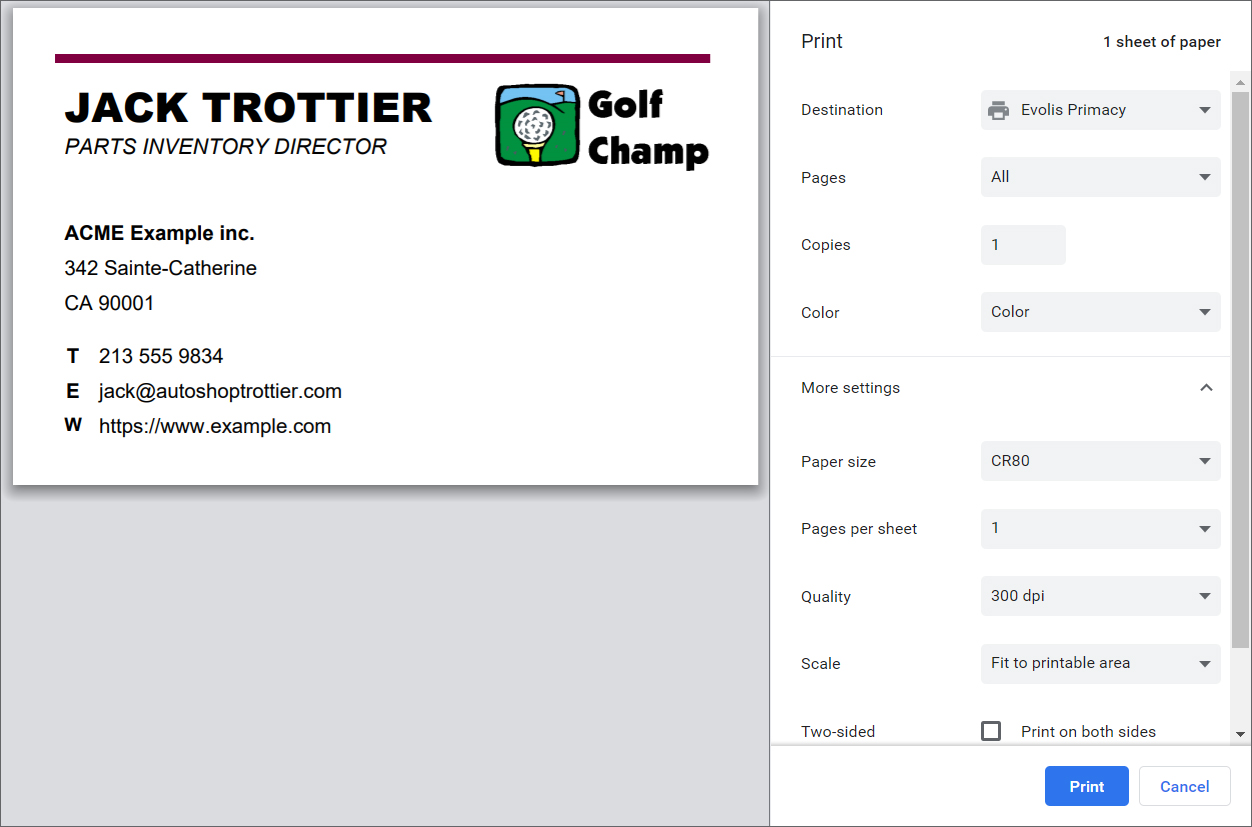 Congratulation, you have printed a card with IDpack in the Cloud.